The Weed Man Cleveland, OH team lives and works in the communities that we serve. Offering quality service is our main goal for our customers and neighbors. Meet your Cleveland, OH Weed Man team of lawn specialists who are professionally trained to manage all of your lawn care needs. We're happy to introduce ourselves!
Brandon Burns - Co-Owner/President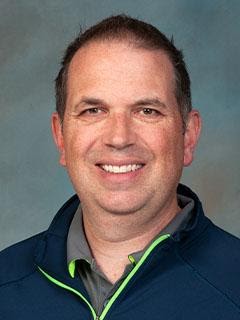 Brandon graduated from the University of Wisconsin- Madison with a degree in Soil Science with an emphasis on Turf Management and Environmental Studies.  Prior to opening Weed Man, he worked as an Assistant and then Golf Course Superintendent at several private golf clubs in Chicagoland. Brandon enjoys spending time enjoying his lawn with his wife, Angie and their two children, Maddie and Cooper.  His days are filled with attending his kids' sporting events, golfing, and trying to keep up with his yard work.
Daniel Davis - Co-Owner/Director of Operation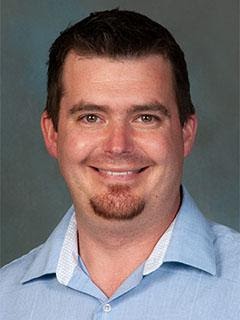 Daniel attended Kishwaukee College where he graduated with  Associates Degrees in Sports Turf Management and Landscape Design. Dan has been working in the Green Industry since 2002 and prior to joining Weed Man in 2012, he ran a Landscape Design Build company. In his free time, he enjoys gardening, disc golf, keeping up with the newest space news, and traveling to the far reaches of the globe.
Michael Brown - Co-Owner/Director of Sales and Marketing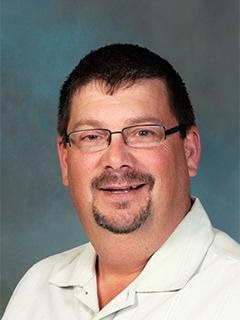 Michael earned a Bachelors Degree in Accounting from The University of Nebraska. Michael brings over 25 years experience in the Lawn Care industry to Weed Man. He ensures our Sales Teams are properly trained and delivers our message and service promise with passion and integrity. In his free time, he enjoys spending time with his wife and 4 children, taking an Annual Trek to Disney World, Fishing in Minnesota and Cruises through the Caribbean.
Luke McGhee - Co Owner/Branch Manager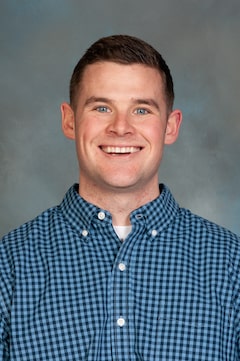 Luke graduated from the University of Wisconsin-Madison with a degree in Soil Science-Turf Management and served as a manager for the Wisconsin Men's Basketball team. Prior to Weed Man, Luke has been the Assistant Golf Course Superintendent at multiple high-end golf courses; most notably, Wisconsin's newest golf destination, Sand Valley Golf Resort. In 2017, Luke married his wife Katie and also started Weed Man Racine-Kenosha where he was presented with the Weed Man Rookie of the Year Award. In the Winter of 2019, McGhee partnered with Brandon Burns, Dan Davis and Michael Brown. In his spare time, he enjoys spending time with his family and dog (Daisy), cooking, being outdoors, DIY projects and Mopar muscle cars.
Mike Do - Sales Manager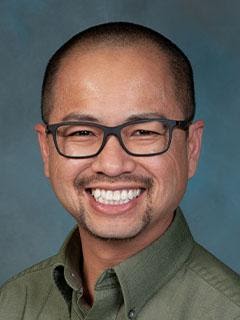 Mike started working in the Green Industry in 2001 and brings with him over 17 years of sales experience. Mike's forte is in building long lasting customer relationships built on honesty and always providing an energetic and positive experience. In his free time, Mike enjoys spending time with his wife, two sons, and his husky.
Pam Brandt - Office Manager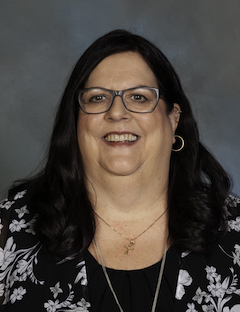 Pam comes to Weed Man with 26 years of green industry office management experience as well as a degree in Medical Billing and Coding. Pam enjoys spending time with her 2 daughters and going to her grandchildren's sporting events. Pam spends her free time working on numerous arts and crafts projects.
Steve Chaney - Branch Manager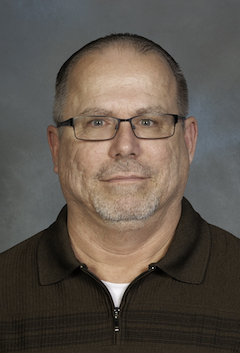 Steve Graduated from Cleveland State University with a bachelor's degree in Business Management, he also has a minor in Human Resource Management. Steve brings to Weed Man over 30 years of lawn care industry experience. In his spare time, he likes to go fishing on Lake Erie for Walleye as well as getting together with friends for an occasional golf outing.
Juliana Fuhrmann - HR Manager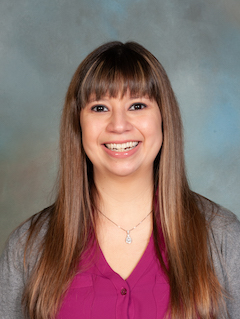 Juliana graduated from Adler University with a Master's in Industrial/Organizational Psychology and from Elmhurst College with a Bachelor of Science in Psychology. Juliana's prior management experience includes retail and food industry. Juliana likes to travel to warm places and loves listening to the waves on the beach.
Yates Rubio - Service Manager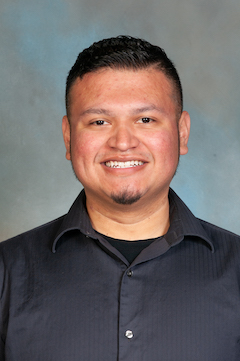 Yates started working for the Weed Man Arlington Heights branch in 2014 as a lawn care technician. Over the years Yates grew his skills by working in the sales department and marketing department where he grew inter a supervisor and manager. Yates has since moved to the Weed Man Cleveland location to take a job as a Service Manager. In his free time he can be found playing video games, or binging movies and being outdoors with his wife, Tanya.
Dan Paoloni - Training Manager